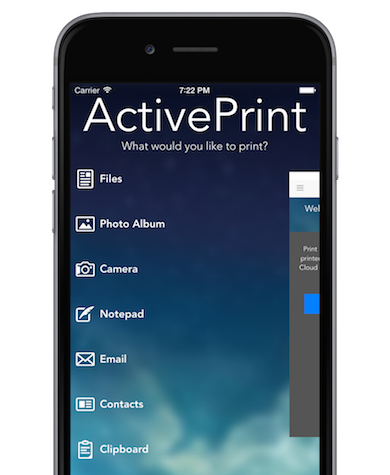 Print from iPhone and iPad to any printer! Easily choose between ActivePrint Cloud Printers, Google Cloud Printers, and AirPrint Printers!
Cloud Printing
Send documents and photos to your printer from anywhere in the world.
Google Cloud Print Support
Fully supports Google Cloud Printing.
iOS 12 Optimized
Designed specifically for iPhones and iPads running iOS 12.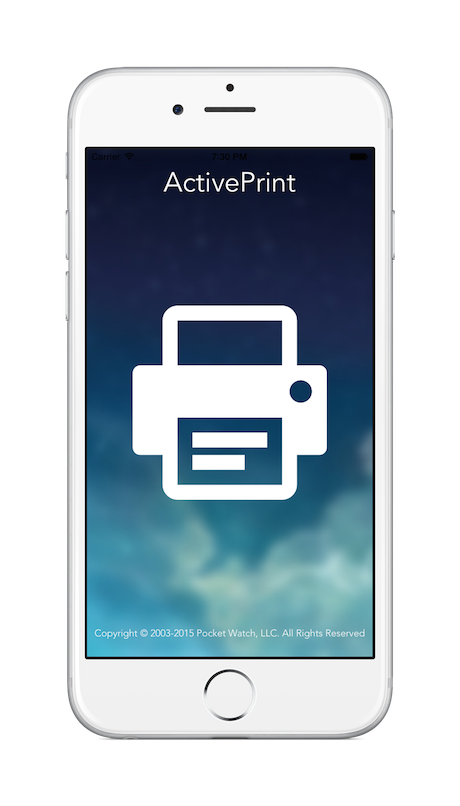 Print All of Your Favorite Document Types
With ActivePrint you can print office document types like Word, Excel, PowerPoint, Pages, Numbers, Keynote, and Adobe PDF. You can also print all of your standard image formats such as Jpeg, PNG, GIF, BMP, and more.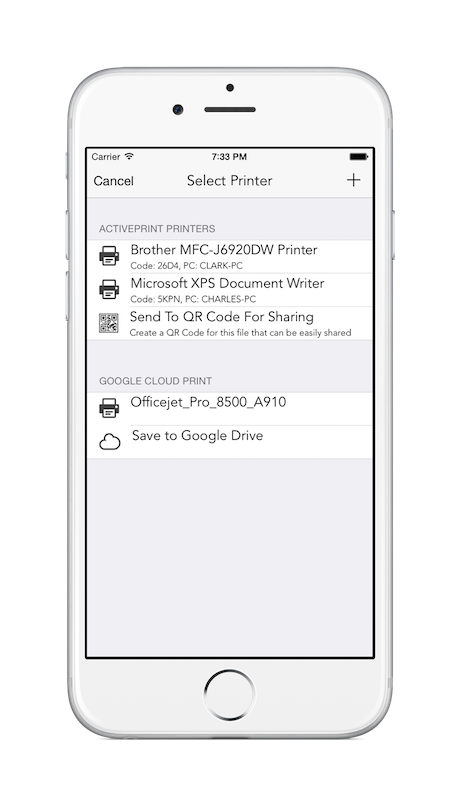 Print To Any Printer
Don't be limited to just a few printers from one particular brand. With ActivePrint you can print to ANY Windows or Mac compatible printer available on the market today. Whether its printing to ActivePrint Printers, Google Cloud Print Printers, or AirPrint Printers, ActivePrint is the best way to print from your iPhone or iPad.
ActivePrint is compatible with all the major printer brands include Hewlett Packard, Canon, Brother, Lexmark, Ricoh, Toshiba, Samsung, Fuji Xerox, Kyocera, and many more. In other words, if it is a Windows Compatible printer then ActivePrint will enable you to print from it!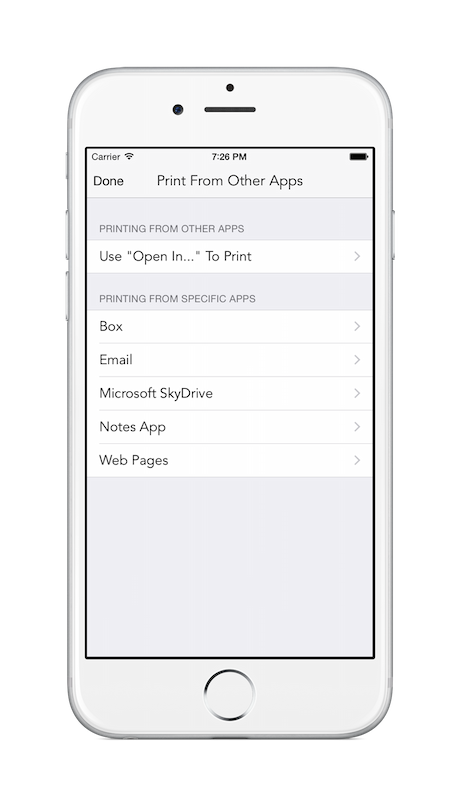 Print Documents No Matter Where They Are
ActivePrint provides full integration with your iCloud Drive, DropBox, Box, Google Drive, Microsoft SkyDrive, and iTunes File Share. With this you can easily print ALL of your documents.
ActivePrint Lite
Print handwritten note

Print to ActivePrint Cloud Printers, Google Cloud Printers, and AirPrint Printer
ActivePrint Pro
Print Everything
Print handwritten note

Print to ActivePrint Cloud Printers, Google Cloud Printers, and AirPrint Printers

Print Files from Dropbox and Other Apps

Print Photos, Emails, and Contacts

Print content from the clipboard